Breakfast Club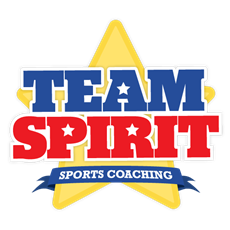 We are delighted to announce that Team Spirit Sports Coaching Company will be running our popular breakfast club service every day during term time each morning from 7:50-8:50 at Highfield CE Primary School.
Team Spirits Ethos will kick-start the children's day with a fun, engaging activities programme such as team games, Lego-tastic, book reading to name just a few. After this the children will be supplied with breakfast where they can choose from a selection of :
* Variety of cereals
* Toast
* Yoghurt
* Fruit
* Water or fruit juice
All children that attend the breakfast club will be delivered by Team Spirit staff to their respected classrooms ready and fuelled for the day ahead, offering complete peace of mind that the morning and day ahead is taken care of.
The charge for this club is just £4.50 per morning or £20.00 per week if booked in advance. Booking can be made on the day costing £5.00 per child, per morning. We will send you an invoice at the end of the month for all the clubs your child attends within that month and payment for this should be paid by cheque or by bank transfer.
To avoid disappointment, we advise where possible to book in advance as places will be allocated on the child per coach ratio.
Team Spirit will provide 2/3 members of staff who hold an enhanced DBS certificate and are qualified in First Aid, Child Protection, Health and Hygiene.
Booking Information:
PLEASE NOTE: WE TAKE BOOKINGS ON A TERMLY BASIS ONLY.
To book your child in for breakfast clubs simply click the 'click to book' button below. This will take you to our contact us form where you will need to put HIGHFIELD BREAKFAST CLUBS AS THE SUBJECT.
Under the 'your message' section you will need to provide the following info:
YOUR CHILD'S NAME
YEAR GROUP AT SCHOOL
ANY ALLERGIES OR MEDICAL CONDITIONS
EMERGENCY CONTACT NUMBER(S)
STATE THE DATES YOU WOULD LIKE TO BOOK – FOR REGULAR BOOKINGS FOR THE TERM PLEASE STATE 'EVERY THURSDAY' FOR EXAMPLE
EXAMPLE BOOKING:
Subject: HIGHFIELD BREAKFAST CLUBS
Your message: Joe Bloggs, Year 3, No Allergies or medical conditions, 02380658636. 10th July, 11th July, 12th July
OR
Your message: Joe Bloggs, Year 3, Allergy to Nuts, 02380658636. Every Monday and Tuesday.
IF YOU HAVE ANY QUESTIONS PLEASE CONTACT US ON 023 8065 8636.
TO REBOOK YOU WILL ONLY NEED TO PROVIDE US WITH YOUR CHILD'S NAME AND THE DATES YOU WOULD LIKE TO BOOK.