MHST Parent Talk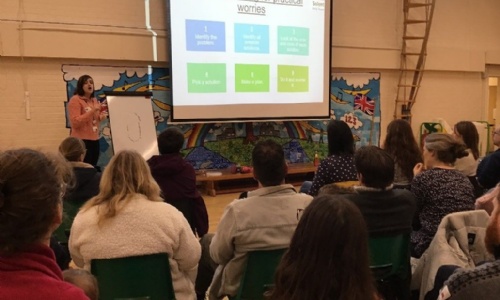 MHST (The Mental Health in Schools Team) came into Highfield to talk to our parents about how to help pupils manage their worries.
Thank you to all the parents who came to our talk on managing worries. We had a fantastic turn out and the feedback from the session was very positive.
Mr Iszatt has emailed the slides and resources to all parents and hope that you find them useful.