Year 5/6 Trip to the D-Day Museum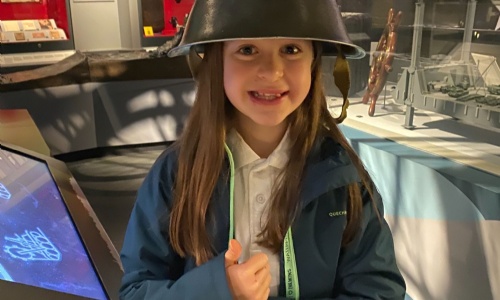 This term, Year 5/6 have been learning about some of the key events in World War 2, and we recently visited the D-Day Story in Portsmouth.
Back at school, we had been learning about what D-Day was, and why it was so important for the Allies to liberate France from Nazi control. We went to the museum with the aim of finding information that would help us answer the question: "What was it like to be a soldier who survived D-Day?"
To help us find the answer to this question, we walked around a landing craft that was actually used in the D-Day Landings, took a look at a huge embroidery that showed the story of D-Day and investigated artefacts and exhibits in the museum. Now back at school, we're collaborating with partners on a project on iPads to share our understanding of what we have found out!