Phonics fun with Dragons and Diggo the Dinosaur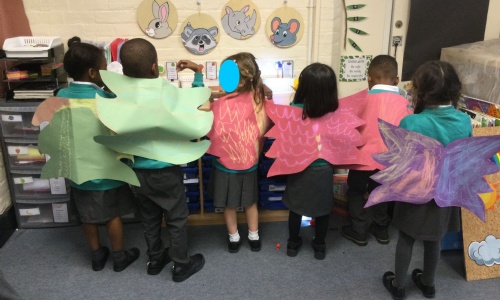 The children had lots of fun learning the 'd' sound, and we had a surprise visitor join us too!
The children had a visit from Diggo the Dinosaur who had lost his 'd' eggs in the playground. The children were so excited to help Diggo find them and all the children used the eggs to help them write the sound themselves. Their formation was fantastic and they all remembered to give the dinosaur his 'tall neck'.
"If we don't do the tall neck, it just looks like an 'a'!"
"I heard some loud footsteps, I think that is Diggo. He is going to be so happy that we found all of his eggs!"