Releasing the butterflies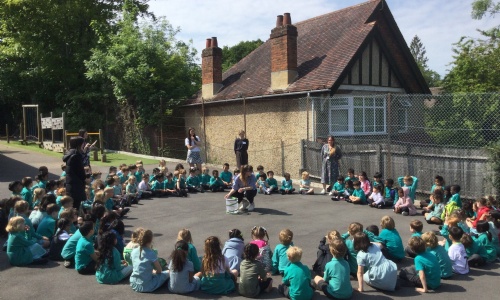 We watched the butterflies transform from caterpillars to beautiful butterflies.
The children learnt all about the lifecycle of a butterfly and watched as it happened in the classroom!
We saw the caterpillars triple in size and then create their cocoons.
"They were moving around lots in the cocoon, they are definitely making their wings!"
"The caterpillars have to stay in there for a long time before they turn into a butterfly"
We then saw them emerge as butterflies. The children learnt about what they like to eat and watched as the butterflies used their long curly tongues to eat the food!