Cricket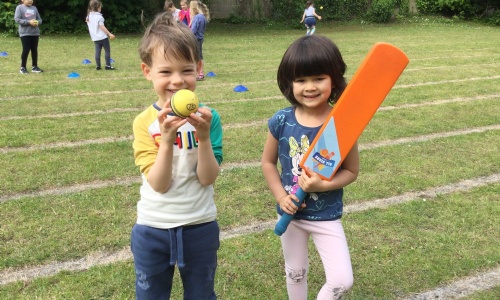 We went to the Juniors to learn some cricket skills!
The children worked on their aim by throwing cricket balls at wickets.
They showed off their fantastic gross motor skills when batting and aiming the ball back to the thrower.
They also practised their hand-eye coordination by throwing and catching balls in cones.